Yayyyyyyy!!! A topic I loooove! Handbags!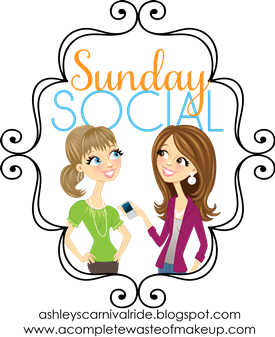 Favorite handbag you've ever owned: I'm taking you way back, people. Wayyy back. to the year 2003. I was 19 years old, and broke as a joke. Like, eating ramen noodles every single day and writing checks at Walmart for a pack of gum so that I could write it for $20 over and HOPE that the check wouldn't "clear" until payday a few days later. That year, I got something for Christmas from my Dad and Stepmom- my very first ever designer purse. I felt like such a g-unit walking around 29 Palms, CA. with a Dooney purse. Looking at it now, it totally screams, "I'm 19!"….and that's honestly what makes it so freakin' rad.
I also really love my Coach diaper bag. I've gotten a ton of compliments on it:
Dream handbag you lust over: I have a secret dream to one day own a Burberry bag. Something classic, that won't ever go out of style.
I have also been drooling over this Coach bag forever now.
Image Via my Pinterest
And this one is so versatile with the bright summer colors (Coach Poppy Collection):
Daily essentials in your purse or work bag: Uhm, ok. Lazy Mommy confession. I don't carry a purse anymore, because I throw my wallet/cell/makeup travel bag in my diaper bag. *gasp* I'm so lame. So unless you want to hear me rattle off materials needed to clean up either pee, poo, drool, or puke, I'll just skip right along, eh?
What's in your purse(with pictures): 
I'm going to start by giving some props. I won a blog give-away back in the spring for an
AmyKathryn
store credit. I used it to buy this bag:
I absolutely ADORE this bag. First off, I use it as a diaper bag, and it fits so much stuff. I have a fab Coach diaper bag as well (it's black and grey, so it's retired until fall) and I can fit way more stuff into the AmyKathryn. And her cruelty-free faux-leather is super soft. I've carried it every single day since March, and it still looks brand new. I can't wait until her fall line comes out. I loooooooove her stuff.
Now, what's IN the bag.
Diapers

Changing pad/wipes
Wet-bag for dirty diapers
Toys
Bib/spoon
Coach travel makeup bag.
Wallet
Cell
Hat for Vivien
LIVESTRONG Sunscreen
The most amazing chapstick ever- (they have free shipping with no minimum dollar requirement. Seriously, try this stuff. It makes EOS feel like crap.)
Appx. 6 different pacifiers
Handy pockets up front where I always put my cell phone, so I don't have to dig through the giant diaper bag while the Sex and the City theme song plays inappropriately as my ring tone.