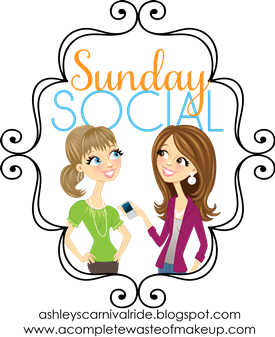 Wow, I feel like this week totally flew by, and I have no idea why because I didn't do much of anything. So…I am SO STOKED that this week's topic is fall. It's the best. I seriously have like, montage style flashbacks about fall. I've blogged it before, here, and here,
1. What is your favorite Fall activity?
Goodness, well, I love lots. I love going to the pumpkin patches, and drinking apple cider, and I live for the return of pumpkin spice lattes from Starbucks. I have a countdown, people. This was last year's documentation that was blogged about. Seriously? Who devotes an entire post to Pumpkin Spice lattes? The answer?
This girl.
2. Do you follow a football team? if so which one and why? 
My one true love team has (and always will be) University of Michigan. I LOVE college football. In fact, up until I started dating Eli and was forced to watch the Denver Broncos, I didn't follow pro at all. Well, 7 years later, and I now enjoy watching the Broncos with him 
(and I am dreaming of the possibility of going to a Broncos game this year.) 
However, back to my Wolverines. In 2010 
(back when I blogged like once every 3 months) 
I
wrote about my love for the Wolverines.
GO BLUE!!!!
Future U of M cheerleader? In my dreams. 
3. What is something fun about Fall in your area? Well, I honestly don't know, because this will be my first fall in Colorado. I've heard it's gorgeous, and I am excited to see the leaves change on my aspen trees in my front yard. And I am also excited for the crisp fall weather. I missed that when I lived in California. It never really felt like fall.
4. Fav Fall outfit staples? I love scarves. I am dreaming of getting a Burberry plaid one eventually. What can I say? I love Burberry.
5. Thing you are looking forward to most about this coming Fall season? This little pumpkin head is turning ONE YEARS OLD on October 20th. Seems crazy to think about it.
6. Favorite Fall holiday? Traditions? 
Well, Ok. So yes, my favorite holiday ever is in the fall: Halloween! I love Halloween so much that back in 2010, I got married on Halloween. So our traditions are even more special since it's also our anniversary. Last year I had a newborn on our anniversary, but this year I'm hoping for a date night.
We had a bride and groom carved pumpkin
And our reception was masquerade themed. (And I hate this picture because it makes it super obvious that I am 5 inches taller than Eli.)
Line dancing at the wedding. (Cupid Shuffle, to be exact.)
My Halloween wedding was the 2nd best day of my life (topped in 2011 by the birth of my daughter.)
What are your favorite things about fall? Leave a comment so I can swing by your blog to learn more about you.
What about you??