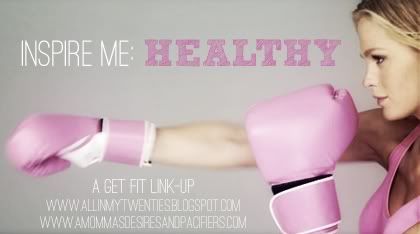 Well, if you follow along, you will know that I have been nursing a hurt knee. Peeps, let me tell you, I endured 4 days of active pitocin-induced labor. I didn't have an epidural until day 3 (then had a c-section.) I am not a wuss. 
But my swollen knee that hurts to put weight on it is scary to me. I've never had knee problems. Ever. So in the meantime, since I haven't been able to work out as much as I want to, I've been doing sets of floor/ab work. (Crunches, twists, "bench pressing" the baby…etc.)
And I've been icing my knee. Lots. Thus far (1 week in) I have lost 2 lbs.
Have you ever had to deal with an injury that kept you from working out? How did you work around your limitations?