You guys, I am SO excited that summer is over. I've been dreaming of fall for a super long time now. Linking up again for Sunday Social.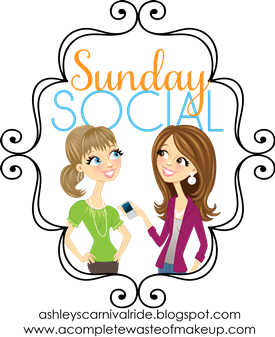 What was your favorite trip/vacation/activity this summer? 
Hands down, it was
going to Michigan
. I had an amazing time.
Favorite outfit look of the summer/clothing item? 
I had a blast linking up for
The Messy Project
with the peplum pictured:
What is one thing you wish you had gotten to do this summer? Site see in Colorado a bit more. However, with moving into our new house, and being in Michigan for two weeks, the month of June and July were busy, busy, busy!
Favorite Song of the Summer? I love country music in the summertime. It's so…fitting? I don't know. This was one of my faves:
Favorite movie/tv show of the summer?
The only movie that I saw was The Hunger Games, and the Avengers. I saw both of those at the drive-in theater because we (I) still don't feel comfortable leaving Vivien with a babysitter. And then, the theater shooting happened in my town- so- going to the movies raises a bit of anxiety in me.
But I loooooved these TV shows:
And last, but NOT LEAST (like, not least at all)
What was your favorite part about summer? Are you like me and so excited for fall you were practically bursting at the seams today?!